Smartbe Stroller
I can see so many disabled parents benefiting from this technology.
Smartbe is the first intelligent baby stroller of the new generation. Smartbe is a revolutionary concept as regards design and functionality that solves real parents and baby needs. Smartbe applies state of the art technology through innovative, minimalist and safe design. We have built a new baby stroller with all the needed intelligence to provide new levels of child safety and comfort never before imagined together in a stroller. Smartbe fulfills all US & European Safety Regulations also going beyond, providing safety features not possible without the addition of electricity and leading edge mobile technology.

Smartbe is the all-in-one solution that provides more than 10 safety, security, comfort and convenience-enhancing functions managed by Android and IOS smartphones and smartwatches.
All the technologies being used in Smartbe have already been used and extensively tested in other industries so we are very optimistic we can meet our launch goals. The breakthrough is that these technologies are being applied to create not only an industry disrupting, electrically powered stroller with killer functionality, but also a stylish, minimalist device designed to fit every parent's needs and desires.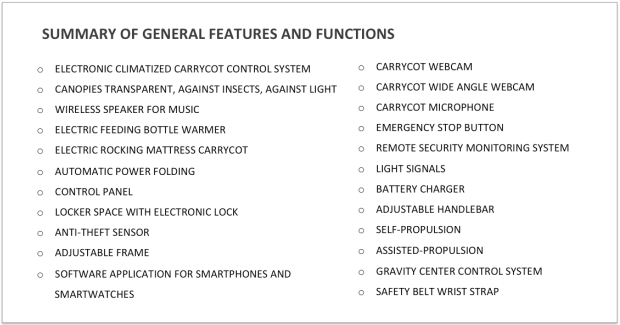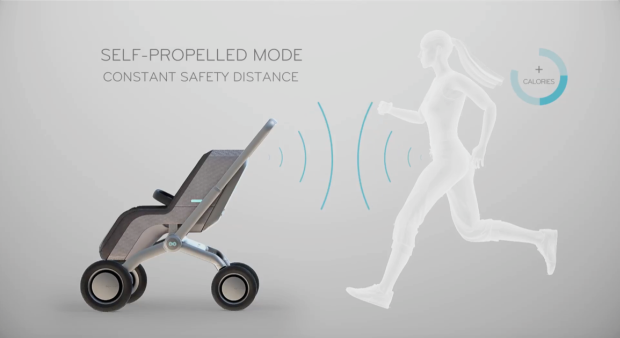 An electric engine will push the stroller, even uphill or while you're shopping or running.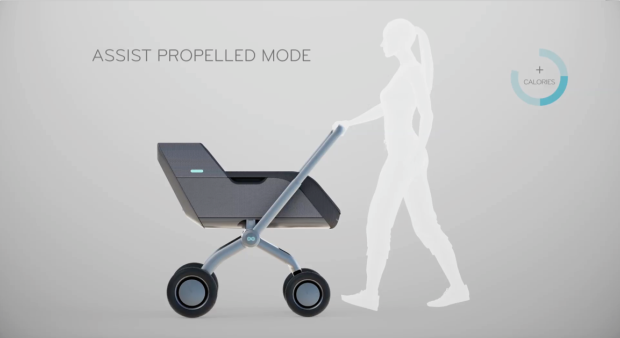 Sensors always keep the stroller within safe reach of parents even when they are distracted, and allow for gentle turns around obstacles. The technology adds an invisible bond of security.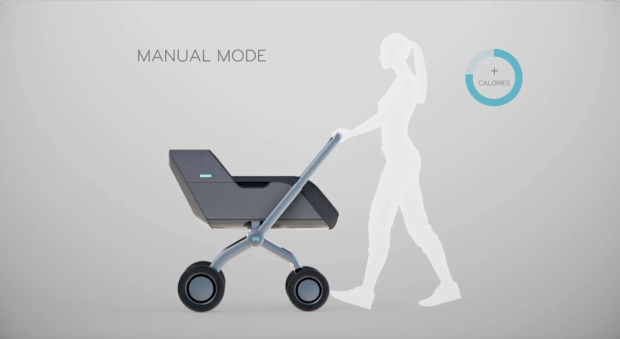 When the battery is uncharged, you can also go manual.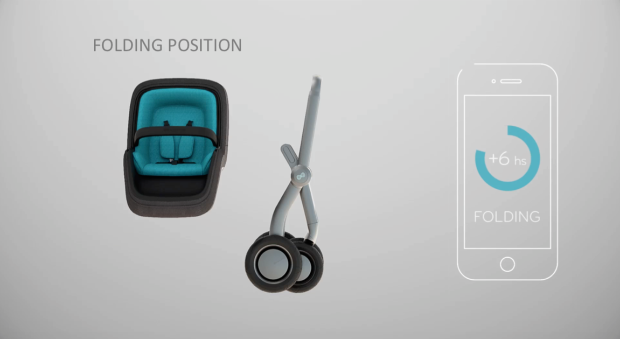 The frame folds and extends automatically.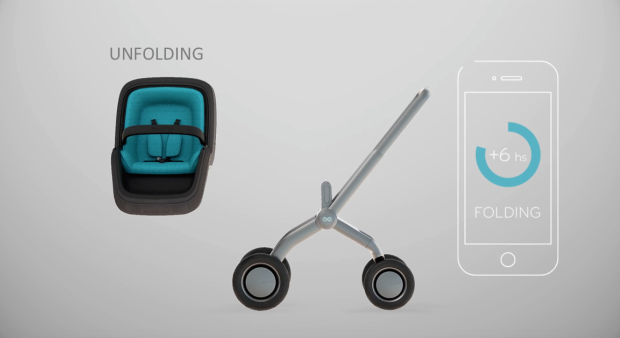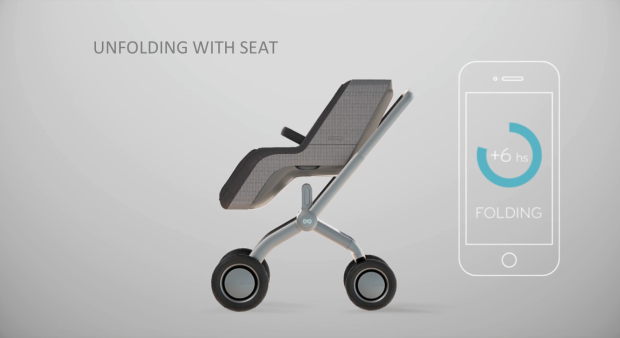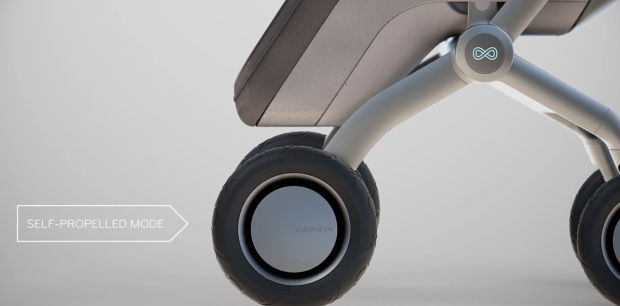 Front powered wheels provide stability. Smart stop technology will slow and brake the stroller automatically.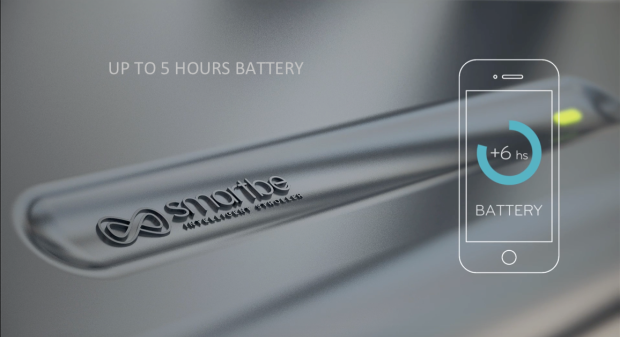 Up to 6 hours battery.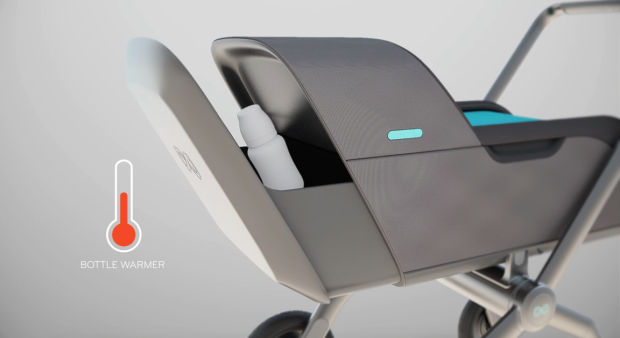 A built-in rocker, bottle warmer, and music create a mobile nursery.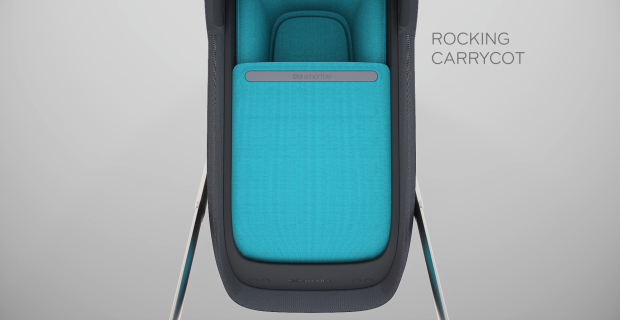 Retractable canopies protect against the cold and rain, the sun's harmful rays and insects.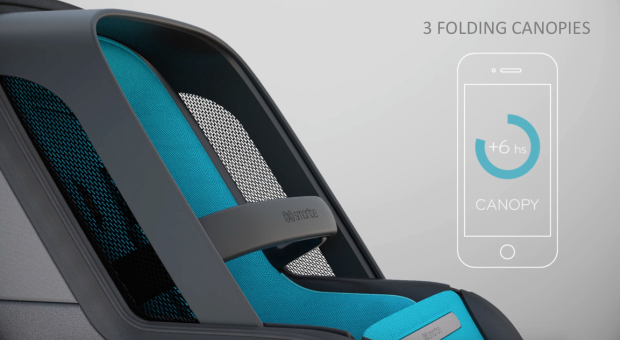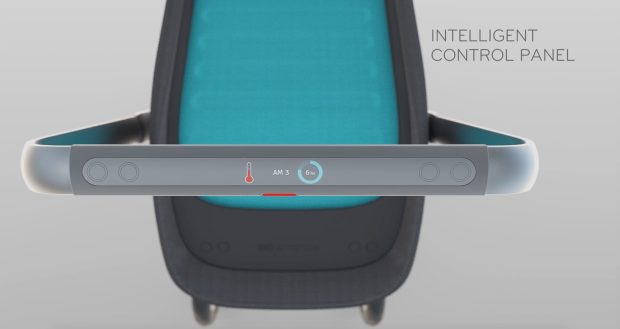 You can control all functions from the control panel or via your IOS and Android App. All electric functions have manual backup options.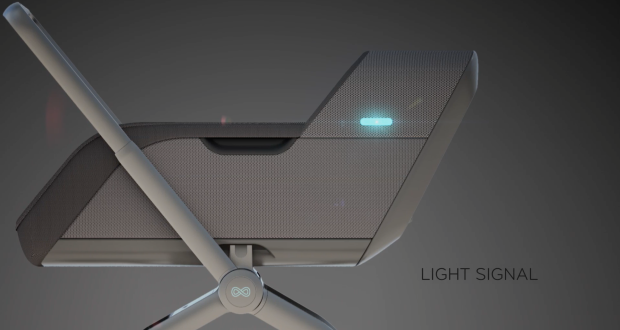 Light signals provide for added safety in the dark.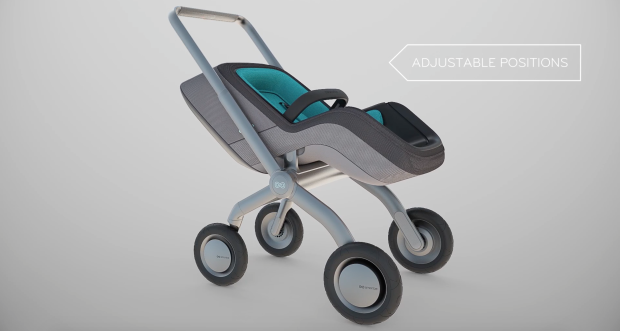 Adjustable positions add to child comfort.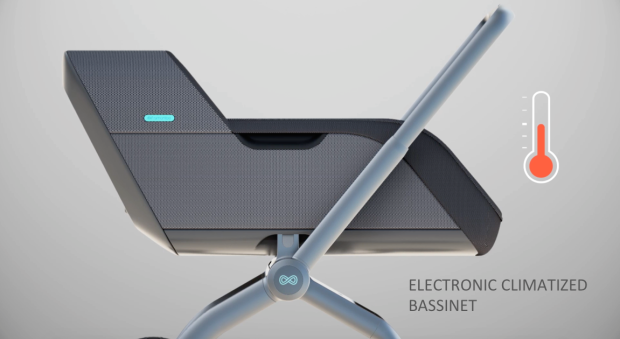 A climate/temperature-controlled bassinet keeps your baby comfortable no matter the weather, and air filters can protect against pollution and allergens.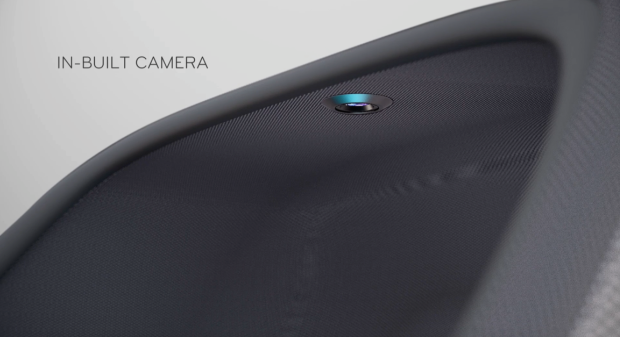 Internal and external webcams allow parents to use the Smartbe App to monitor their baby, even if they are resting in the room next door.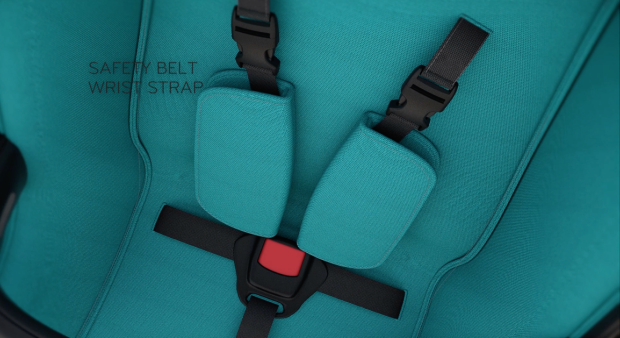 Cushion safety belt wrist strap provide traditional safety.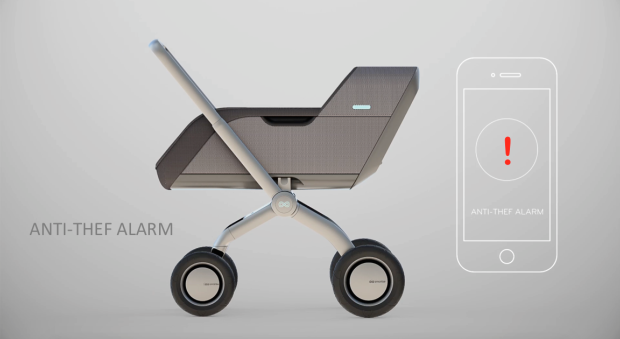 Only authorized persons like parents and nannies can unlock the wheels of the stroller, and the Smartbe App immediately alerts you when the stroller is moved.

Both the Bassinet and the Seat can be customized. Contact us to ask for the canvas of your preference. Here are some examples…